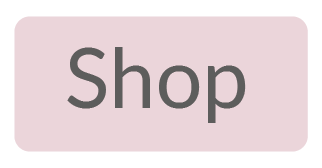 Wat fijn dat je op mijn website bent!
Welkom, neem lekker de tijd om flink rond te snuffelen en enorm te genieten! Vooral in de webshop kun je hele spannende producten tegen komen. Plus mijn zelf ontworpen en geproduceerde kledinglijn.
Ik heb ervoor gekozen mijn website in het engels te delen, hoop dat dat voor jou geen probleem is. En anders mag je direct contact met mij opnemen, via info@humita.nl. Ik sta je natuurlijk graag te woord..
Welcome to my website, glad you found me! I hope you have a little time to wander around. My roots are from India and my mother tongue is Dutch, but I choose the website to be in English. I hope you understand and please contact me when that is a challenge, I am happy to share extra info with you.
Visit the webshop right away, I just launched some amazing new juicy products. The best quality and most beautiful designs. And on top, you will find some exclusive handmade and designed women wear and yoga clothes in the shop.
NEW!
Passionate Women Inc.
The platform for Passionate Women Worldwide! Time to show yourself for who you are and make a difference in the world!
Partnership with Beatrice San Franciso
(https://www.beatricesanfrancisco.com)
If you feel like a 'Feminine Embodiment session with Ibiza vibes'? Then you might be lucky because I opened a few more slots just now
https://calendly.com/studiojavaamsterdam/humita-holistic
STUDIO JAVA
Visit here the most extraordinary YogaStudio of Amsterdam - Studio Java
Events coming up:
Module Woman & Sexuality I (full)
Module Woman & Sexuality starts 27.07.2020
Module PassionPreneur starts 28.07.2020
"Time to live your best life!"
Vaginismus
I am about to launch an online program.
The first one in the world... Send me an email if you want to know more, info@humita.nl
Book The Female Way
Send me an e-mail now.